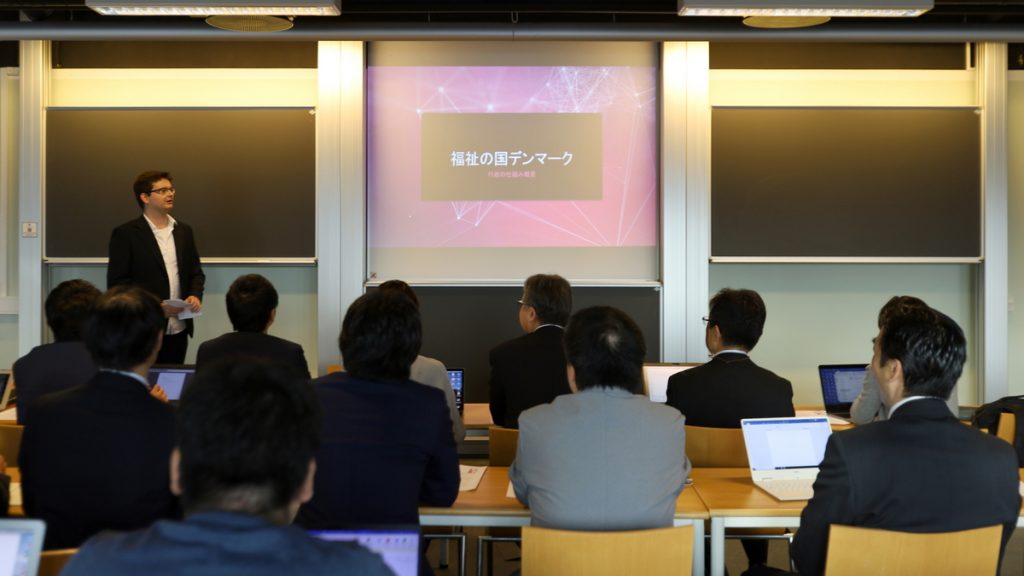 Monday the 30th of September, a Japanese business delegation on a trip arrange by the Royal Danish Embassy visited JD TeleTech and Aalborg University. JD TeleTech had arranged for a morning of presentations for the guests, about different, health related subjects.
After a welcome by Birthe Dinesen, JD TeleTech intern Johan Steffensen gave a short presentation on the Danish welfare state in Japanese, and Prof. Dinesen talked about JD TeleTech's projects and about digitalization of Danish healthcare.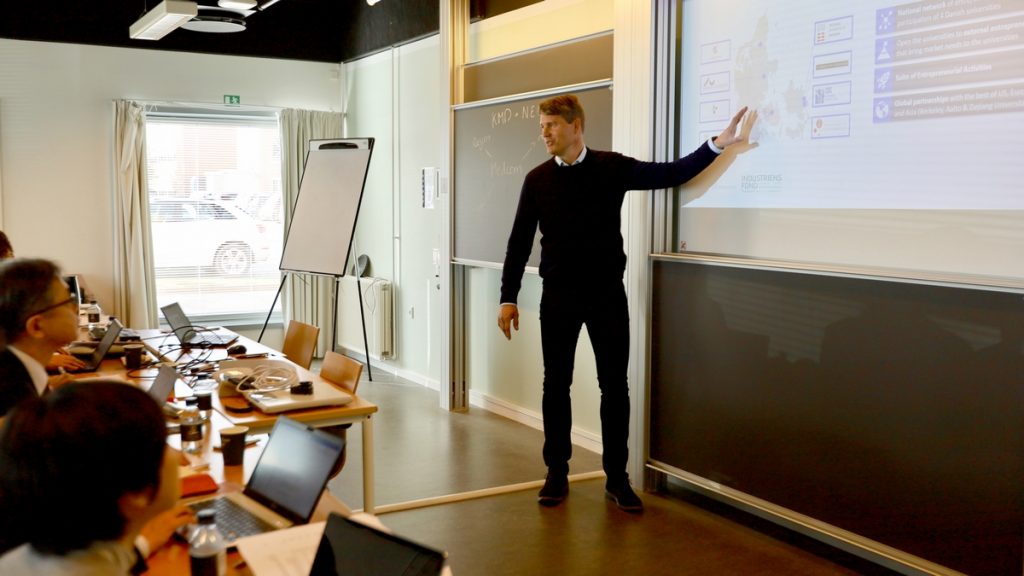 After a break, graduate student Lahila Diaby talked about Aalborg University's style of learning, and University consultant Gert Spender-Andersen explained the university's model for cooperation between business and research.
The Japanese guests were interested in the subjects, and their many questions was a pleasant surprise for the speakers. At the conclusion of the morning's program, the delegation continued to the Nursing Home of the Future to meet with Aalborg Kommune consultant Lars Nøhr.