Johan Steffensen, who is studying Japanese culture and communication at Aarhus University, is starting an at internship this fall 2019 at the JD TeleTech Network, connected to Laboratory for Welfare Technologies – Telehealth & Telerehabilitation at Aalborg University.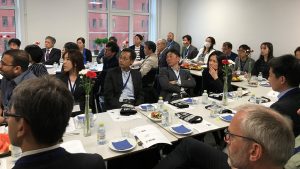 Johan will be working on developing the network, preparing and launching webinars within eHealth themes from Japan and Denmark, help preparing the next JD TeleTech Workshop in Tokyo in December, and help Japanese companies facilitating collaboration with healthcare organizations within the JD TeleTech.
We are looking forward to collaborating with Johan this fall.