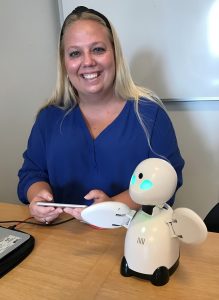 The social robot "OriHime" has now arrived at Aalborg University in Denmark.
Maria Juul from Ory Laboratory in Japan delivered the robots to Laboratory for Welfare Technology – Telehealth & Telerehabilitation Monday September 3rd.
We are going to test the OriHime in collaboration with the Speaking Institute and Brain Injury Center North Jutland in the Municipality of Aalborg.