Today Laboratory for Welfare Technology – Digital Health & Rehabilitation, AAU and JD TeleTech had visitors: Anne-Marie Thoft, Invest in Denmark; Masaki Teraoka, the Royal Danish Embassy in Tokyo and Akihiro Sakurai, KMD (DNP), Yusuke Matsuura, DNP; Mika Yasuoka-Jensen, RUC; Mao Uchida Japannordic and team.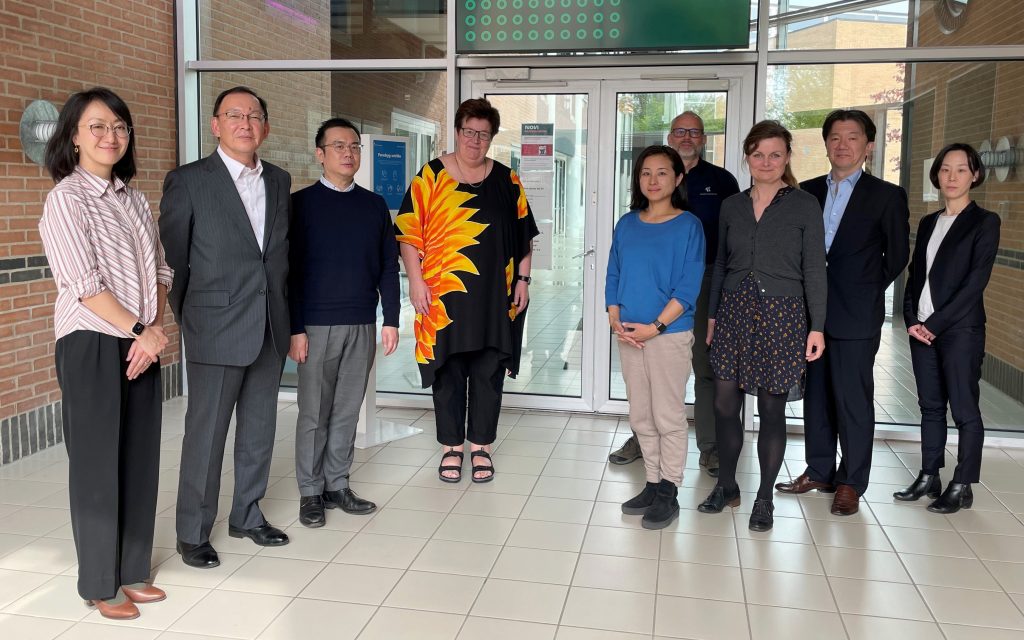 We discussed the new digitalization strategi in Denmark within digital health and research collaboration possibilities within digital health between Denmark and Japan.
So nice to be able to meet in persons again.